How long will you stand by and let others get the
best jobs and promotions

?
Act Now to Become the Next Digital Marketing Leader.

Here's what Matt has to say:
I've trained a million marketers in the past 10 years. And here's what I've learned:
University education isn't enough. It gets you some basics, but isn't up-to-date.
Having a single skill won't get you promoted, adaptability and multi-channel skills are valued by HR managers.
The best marketers seek more education and take their career path into their own hands.
Unfortunately, even the best university education isn't preparing marketers for the day-to-day operations of creating, managing and reporting campaigns!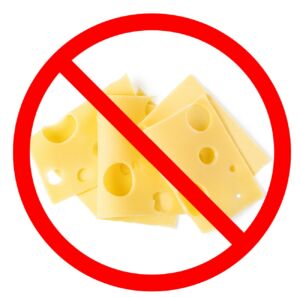 What you want to avoid is the Swiss Cheese effect.  You may be able to cover a project, but there might be holes in your capabilities that you don't know or see!
What makes this even worse is when entire teams have holes – and they overlap!
Certification identifies the holes and covers them. Making you the complete marketer.
Certification distinguishes you ahead of thousands of other job applicants.
Digital Marketers are in higher demand than ever, and the demand is increasing! How can you gain an advantage?
Certification validates your knowledge across a variety of in-demand disciplines. Without certification, the only method of validating knowledge is experience. And we all know that there are many people who have been in a position but had little no experience – even after leaving the position!
This is why companies like Proctor & Gamble only hire OMCA certified marketers. The certification means that they have not only been trained but that they have passed an examination that tested and validated their knowledge across the digital marketing skill set.
I've seen too many good marketers that may have only focused in one area and then got passed over for promotion because they didn't have the knowledge or skills to move up to management. They needed to know the entire digital marketing spectrum to get that promotion!
When I view most job postings, they are asking for experience across every area of digital marketing.
How can you confidently apply for that job and say, "I can do that!"
Certification is how.
Today, I'm going to show you exactly how I help people like you get promoted, hired, and make more money (while becoming a digital marketing leader).

But first, let's chat about why digital marketing is in such high demand right now.
The digital marketing industry is estimated at $322.5 Billion (Billion with a B) and is projected to reach $640 billion in less than 5 years! That's double the size of the current market!
Where will will the next managers and leaders come from?
When lockdown started in 2020, the volume of Google searches for "digital marketing certification" went through the roof!
LinkedIn Learning alone saw a 200% increase in certification course demand, and it's not slowing down.
If you are already thinking, "Oh no, I'm already too late…" you're wrong.
Here are the Top 10 in-demand marketing skills based on LinkedIn job postings:
Top Marketing Skills in Demand
Top Marketing Skills in Demand
1. Writing Press Releases
2. HTML
3. Web Analytics
4. Sales Promotion
5. Administrative Assistance
6. Digital Marketing
7. Adobe Acrobat
8. Retail Sales
9. Google Analytics
10. Content Management Systems
Greatest Skills Gaps - Compared to Demand
Greatest Skills Gaps - Compared to Demand
1. Digital Strategy
2. Analytics
3. Link Building
4. Search Advertising
5. Off-Page SEO
Skills with Fastest Growing Demand
Skills with Fastest Growing Demand
1. Instagram Marketing
2. Content Marketing
3. Creative Problem Solving
4. Brand Awareness
5. Branding
6. Hootsuite
7. Adobe Premiere
8. Marketing Automation
9. Customer Experience
10. Facebook Marketing
See something in common?  It's 95% DIGITAL MARKETING
According to LinkedIn research:
"…

search marketing is hot and SEO remains a core focus

 of marketing strategy, especially as voice search makes inroads into customer habits…

  

…paid search and search engine marketing are also on the list of top skills employers seek. 

Being skilled in digital strategy, link-building, and SEO can make you a coveted asset

."
The fact that you are reading this put you in the top .1% of marketers who know that they must distinguish themselves from the pack.
The time is NOW, right now, to increase your skill set and certify your knowledge. The faster you do this, the further ahead of the pack pf candidates that you will be,
Because let's face it. Anyone can call themselves a marketer with just about any kind of experience.  But once you have a certification that proves that you have the knowledge, skills, and expertise to employers, they will be calling you.
By the way, marketers who have earned the OMCA certification – earn anywhere between 16%-26% more than their non-certified co-workers.
Get ahead of the pack and go for it!
INTRODUCING
This program is for marketers looking to take the next step in their career without wasting time and money.
Digital Marketing: Core Skills is a highly-involved comprehensive program that will guide you through the primary digital marketing disciplines and how they integrate into a single, strategic plan. 
This course is engineered from the ground up to not only increasing your digital marketing skills, but to develop the human skills that are so valuable in the corporate environment. The persuasion, presentation, and personal skills that hiring managers seek, and are your key to promotions and bonuses. 
This program mixes live coaching, value-driven on-demand training, and exceptional community support.
Digital Marketing: Core Skills is not just a course. You won't be left behind with more questions than answers and this program certainly isn't for folks who aren't ready to accelerate their career.
Enroll today, and you'll be making an impact tomorrow!
This is What You're Going to Walk Away With

A digital marketing certification course that:
It's time to accelerate your career!
6 monthly installments of
$499
$415
Originally $2995.  $500 Savings!!
Save an additional $100 with a one-time payment of $2399
Secure and protected checkout
What does Matt know about Digital Marketing & Training?
Matt Bailey is a digital marketing expert, creating more than $1 billion in revenue for his clients. Over the past few years, he pivoted his agency to teaching and training others how to do the same for their companies.
From Google, Microsoft, Nationwide, and IBM to the Prime Minister's office of the United Arab Emirates. From printers to motorcycles to travel, Matt has literally covered every niche you can imagine over the years and every time has seen the same success over and over again.
In fact, if you go look at any of the big names in digital marketing training, you'll probably find his content there. All of the major training companies, LinkedIn Learning, Udacity, Udemy, Simplilearn, Duke University, Purdue University. . . if they offer digital marketing training and the OMCA certification, Matt's probably part of the program.
That's because Matt has a reputation for making the complex simple, understandable, and do-able!
Matt is a trusted Digital Marketing trainer for these brands and many more…
What if I'm not ready to take that step?
This is a big commitment, and I completely understand. I've been where you are now.
Even though I have been training some of the biggest brand names in the business, I knew that I could be even better and create even more amazing educational experiences.  I went back to school and earned a Master of Education in Instructional Design and Technology. It took a year and a significant investment, but it made me a better educator, and increased my demand.
My investment in training has returned more than 10X than what I invested, in only 3 years!
If you want to know more, or take some time to think, here's a resource that I think you'll like.
Here's my gift to you just for considering the course:
Complete this form, and I'll send you my research report, "The 21st Century Marketer."  It's full of research, statistics, and studies that will give you the information you need to make the best, most informed decision for your future.  I'll also follow up with some great training stories that'll motivate you to get out in front of the crowd.
Yes! Send me the research report: The 21st Century Marketer