When was the last time a partner you worked with provided you with some information about your website engagement that actually compelled you to make a change on your website? The holiday shopping season is here. This year, cash in with some simple advice that will make a big impact.
If you aren't continually changing your website to improve usability for your customers, it's time to stop resting on your laurels. With the holidays fast approaching, you need to consider these 5 steps to improved customer engagement & more online sales pronto: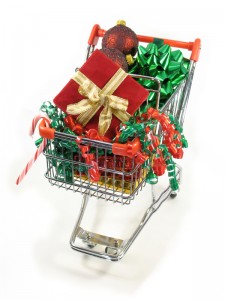 Clear your clutter. Eliminate anything on your page that does not contribute to a sale.  And, if it takes me more than 3 clicks to put a product in my cart, enter my billing information and review my order, I'm buying somewhere else.
Trust. Establish it. Clean design, safe online merchant verification, clear return policy. Enough said.
Upsell. Show me what else I'm missing. If you aren't cross-selling or up-selling me related products to what I've already put in my cart, you aren't befriending me.
Invest in photography. If I can't see the product up close, spin it around or see it in a room setting, you're not doing everything you can to convince me I can't live without that dining room table. I'm ready for the 360 – do you have it?
Tell me if I'll get it. Immediately. Seriously, if something is out of stock, don't wait two weeks to tell me. And, if it is out of stock, show me something else I'd love even more and close the sale.
The season is upon us. Don't wait to make these simple changes and garner higher sales than ever before.