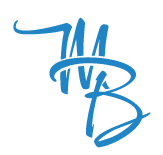 I'm Matt Bailey, the Founder of SiteLogic.
I develop training content and deliver incredible educational experiences for the world's biggest brands, online training portals, and prestigious universities.
I am now providing direct, in-depth digital marketing educational experiences with a clear difference. You'll have direct access to instructors that will give feedback, coaching, and advice on your real-world assignments.  We're changing the way that digital marketing training is delivered.
Digital Marketing OMCA Certification Course
Accelerate your career with the Online Marketing Associates Certification. OMCA certified marketers earn between 16%-26% more than their non-certified peers.
Local SEO and Google My Business
Grow your local business with these free search engine resources! See how people find you and what they do!
Learn Digital Analytics.
Do you find analytics to be overwhelming and confusing? Matt teaches you how to develop a measurement strategy and define the analytics you need to grow your business.
Turn Data Into Insights
Stop copying data tables and start gaining insights! You'll learn 6 Data Analysis Skills that will transform the way you see, analyze, and report data.
Why Choose SiteLogic?
If there is one thing that the pandemic showed us about online learning it is that students want expert feedback and coaching – not more videos! Here's how SiteLogic's Digital Marketing Education is different:
Video Introductions: Short overview of the module's learning objective
Curated Resources: Articles, podcasts, and videos that aid your professional development
Research: Learn by completing assignments, projects, and activities
Presentation: Present your research and findings
Feedback & Coaching: Immediate and personalized feedback on your assignments
Weekly Discussions: Regular office hours, networking, and industry updates
Small by Design:  Registration is limited to provide personalized coaching
OMCP Certified: All content aligns to the Online Marketing Professional (OMCP) competency standards
SiteLogic's international team of faculty is hand-selected because of their depth of experience, expertise across multiple industries, and demonstrated ability to coach learners.
What Students Say:
The results are proof enough. "We achieved a 400% Increase in visitor sign-ups thanks to our training with Matt.
Matt gets right into what we fear most as Marketers – the nitty-gritty stuff that keeps us sweating every decision we propose, make and track. He distilled it in a simple, straightforward way, without leaving the student feeling stupid for not knowing. His exercises were EXCELLENT too – real-life applications to my organization.
Hey Matt! I just completed your OMCA Marketing Associate Test Prep.
Very well done! Your course was very thorough in explaining marketing principles. I passed on the first try!
Hi Matt!
I'm currently taking the course. I'm learning SO much! I'm on your SEO module right now. Almost done!
I have to say, out of all the courses online, I feel I learn the most from you! Your study guides are thorough and the way you explain it all is SO easy to understand.
The content was extremely relevant and you were very engaging. In fact, a few have suggested that this training be required training for every new Google marketer!
Upcoming Courses:
October 2021
Analytics I: Analytics Strategy and Foundations Pre-Register
Analytics II: 6 Invaluable Analytics Skills that Turn Data Into Insights
Analytics II: Use Storytelling and Neuroscience to Communicate Data Persuasively

–
SEO for YouTube:  November 2021
SEO: Foundations: December 2021
SEO: Masterclass : January 2022
Training Contact Form
Contact us to inquire or reserve your seat for an upcoming course!