In this series we will be identifying some of the biggest questions and concerns associated with email marketing. From finding the right vendor to understanding how people read emails, we will be diving into it all to help you make your email marketing efforts more successful and profitable. 
Email marketing can be complex, so is choosing an ESP (Email Service Provider). With so many potential providers with a vast range of pricing options and levels of service — how do you know which ESP is the best match for your business?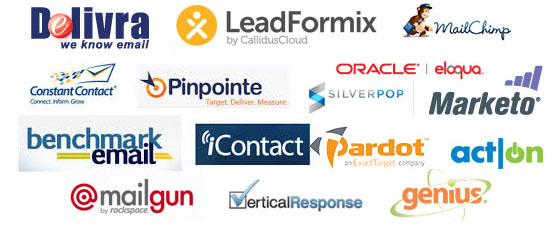 Knowing exactly what your needs are now and in the near future can make the decision process a lot easier.
The first thing you need to consider is the future.
Do you have a major change planned in the company, like introducing a CRM (Customer Relationship Management) system like SalesForce? 

Make sure your ESP will integrate with it.
Are you expecting rapid growth?
Make sure the ESP can scale.
Do you have the staff to handle your marketing needs or is it just you?
Determine how much time you have to dedicate to email marketing.
Do you want to 'remarket' to website visitors who abandon a shopping cart or visit a certain product page?
Make sure you have money in your budget for remarketing.
Make a list of features that you want your vendor to provide.

Comparing vendors isn't always apples to apples so make sure your list of features are included in whatever email package/service you are considering.
Consider these 5 features or benefits that ESPs offer:
Email Automation (Drip & Triggered) – Sending email campaigns with relevant content to your audience without requiring a lot of extra hands-on management. More relevance leads to more opens, click throughs and conversions. It also leads to increased efficiency because  sending reputation improves and that's what the ISPs are looking for when delivering the email. You will then get a higher percentage of emails to the inbox. This capability also allows you as the marketer to send more timely messages based on behavior and/or where a subscriber is in the sales cycle.
Usability – If you or your staff find it difficult to use, you won't use it effectively. If it's easy to use, that decreases errors and therefore increases efficiency. Consider how well it works on an individual level and how it works for your organization. Does it allow people across the company to collaborate? How much training is required? Consider ease of navigation, the testing environment, reporting, account configurations and profile settings. Is the workflow intuitive? Are there preloaded templates? Is there a WYSIWYG (What You See Is What You Get) editor? Are there optional interfaces for different user types? Above all, make sure you can take it for a test drive.
Integration – Getting information in and out of the application, so your ESP can work with programs like web analytics, CRM, CMS (Content Management System) and custom reporting dashboards. Your subscribers don't want generic "batch and blast" content. Email has to be more timely, relevant and personalized. And that often means email must be driven by data from outside the email marketing application via integration. Does the ESP have pre-configured integrations with the platforms you want to integrate with?
Segmentation and Targeting – We all know smaller, more targeted email lists consistently perform better in terms of opens, click throughs and conversions. Being able to send the right message, at the right time, 
to the right audience. Can you search and select based on date ranges, values and value ranges? How easily can you determine past recipient behavior? Does the platform offer support for data tables (relational data)? Can you do complex filtering, combining logical and/or statements without knowing SQL (Structured Query Language)? Also ask about frequency and timing filtering factors so you can make sure subscribers are not emailed too frequently.
Reporting and Analysis – We all know the "standard" measurements: sends, deliveries, opens, click throughs and forwards. What's critical for measuring the effectiveness of your email campaigns? Make adjustments to optimize ROI over time. Make sure you're clear on the metrics that matter for your business and review how well the reporting capabilities of the ESP match those needs. What level of detailed reporting is available for bounce messages (i.e. why did a message bounce)? Does the ESP offer downloadable, programmable (i.e. set and forget), post-click through reporting? Do you have flexibility to customize the reports? How easy is it to export results so they can be used with other tools or data? Look for the ability to tag links for analysis in Web analytics tools, as well as the ability to share information between web analytics, CRM and email applications.
Do your research.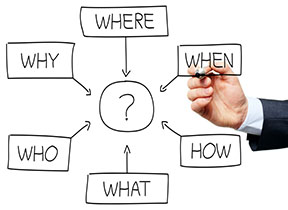 Don't take their word for it, ask these important questions when it comes to choosing the right ESP to do business with.
What is their deliverability rate? Is deliverability consistently monitored?
Is the ESP rated by analysts like Forrester, eMarketer, ClickZ or MarketingSherpa?
Can you have your own dedicated IP mail server address? Is there an extra cost? Can you elect to be in a shared or distributed IP mail server pool?
Does the ESP have a team of postmasters to interact with ISPs?
Is there reputation support within the ESP service offering, including whitelisting, enrollment to feedback loops, authentication protocols and optimization for all?
Talk to others that have experience working with ESPs.
Join an email group on LinkedIn and see what they discuss. LinkedIn Group members are a great resource. They will give you their personal experiences just be sure to be very specific with your questions.
Other Marketing Professionals
 from your local AMA (American Marketing Association) or Chamber can also provide some great feedback on their experiences.
Narrow down your choices to two or three.
Request a FREE trial from the ESP. Use their service for a month and see how well it works for your organization. If the ESP you're interested in doesn't offer this option, ask them if they have a reseller or partner that does.
Effective email marketing is difficult and unfortunately it's only going to get harder. Review potential ESPs before entering into a long-term relationship. Doing careful research will make your email marketing easier and more profitable.