Who owns your social media marketing content?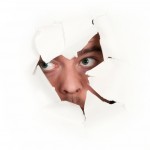 I had a great question posed to me at a seminar a few weeks ago. The question concerned the ultimate ownership of content, especially when using social media.
I knew that FaceBook takes ownership of your content, but I was not sure how the Terms of Service actually read. So I went there to see FaceBook's legal policy on ownership of Intellectual Property content. And Wow! Was I in for a surprise.
FaceBook's Terms of Service:
You own all of the content and information you post on Facebook, and you can control how it is shared through your privacy and application settings. In addition:
1. For content that is covered by intellectual property rights, like photos and videos (IP content), you specifically give us the following permission, subject to your privacy and application settings: you grant us a non-exclusive, transferable, sub-licensable, royalty-free, worldwide license to use any IP content that you post on or in connection with Facebook (IP License). This IP License ends when you delete your IP content or your account unless your content has been shared with others, and they have not deleted it.
4. When you publish content or information using the Public setting, it means that you are allowing everyone, including people off of Facebook, to access and use that information, and to associate it with you (i.e., your name and profile picture).
I thought this was entirely out-of bounds and overreaching in terms of assuming ownership of anything anyone publishes. Then I went and checked Google's policy, in case Google+ as an option for business marketing:
Google's Terms of Service:
11. Content license from you

11.1 You retain copyright and any other rights you already hold in Content which you submit, post or display on or through, the Services. By submitting, posting or displaying the content you give Google a perpetual, irrevocable, worldwide, royalty-free, and non-exclusive license to reproduce, adapt, modify, translate, publish, publicly perform, publicly display and distribute any Content which you submit, post or display on or through, the Services. This license is for the sole purpose of enabling Google to display, distribute and promote the Services and may be revoked for certain Services as defined in the Additional Terms of those Services.

11.2 You agree that this license includes a right for Google to make such Content available to other companies, organizations or individuals with whom Google has relationships for the provision of syndicated services, and to use such Content in connection with the provision of those services.

11.3 You understand that Google, in performing the required technical steps to provide the Services to our users, may (a) transmit or distribute your Content over various public networks and in various media; and (b) make such changes to your Content as are necessary to conform and adapt that Content to the technical requirements of connecting networks, devices, services or media. You agree that this license shall permit Google to take these actions.
So, how comfortable are you posting company content, Intellectual Property, logo's, pictures and other information? Would your legal team or lawyer feel comfortable signing this agreement?
I'm not claiming to have the answers, but I do think it is the time to ask more questions.