Don't Overlook the Most Powerful Tool in Marketing: Keywords
Keywords are the foundation for digital marketing.
They provide in-depth marketing data of searcher intent, word associations, and buying factors.
So why is this important tool so overlooked?
And why is Google slowly taking keyword data away?
Many believe that AI will replace the need for traditional keyword research, but that may be a short-sighted view of the purpose of keywords.   Keywords provide insight into the searcher's mind and allow us to find critical insights such as intent, questions, and surrounding context.
More than just for rankings, keywords provide a broad range of marketing intelligence that can be used in developing a content calendar for inbound marketing, content marketing, and content development.  Even social media conversations benefit from applying keyword and search trends to the plan.
In one experience, we were able to spot a keyword trend, which was then applied to the direct mail marketing for a client.  By matching their direct mail campaign to the search trends, they dramatically increased their market share and sales.
Nearly all marketing endeavors can be improved by applying keyword research. So why it is so overlooked?
Featured Guest:
Ashley Schweigert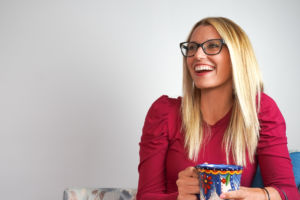 Marketing Communications Consultant
LinkedIn profile: Ashley G. Schweigert | LinkedIn
Website: Marcom Content by Ashley
Listen to Ashley Schweigert on a previous episode: