How Valuable is Trust?
John Marshall joins Matt to follow up on his previous appearance on Endless Coffee Cup, where he talked about his new book, Free is Bad.  They talk about the reception of the book and the prevailing opinions about online privacy.
John shares about his upcoming series of videos, "Can I Trust It?" which brings up another line of discussion about the value of trust in the Digital Economy.  With social media suffering failures, hacks, scrapes, and investigations weekly, how do you know who or what to trust?
Featured Guest:
John Marshall
Entrepreneur, Author
LinkedIn profile: John Marshall | LinkedIn
Book: Free is Bad
Show Notes:
Free is Bad: Ad Shenanigans Charts that show the difference between ad-supported news and subscription news.
Support Our Sponsor!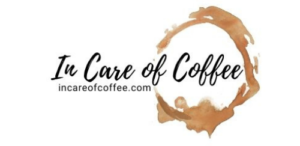 The money from your coffee purchase goes directly to coffee farming communities in Guatemala. Instead of money going to brokers, resellers, or distributors, it goes to the people and their families who work the land to bring you your daily coffee.
Use the promo code; ENDLESS  for 10% off your order.