When is Google Analytics Not Enough?
In this episode my brother, Ben Bailey, joins me to discuss analytics. Ben is a well-known analyst in his own right. He has consulted with some of the world's biggest brands, as well as with Analytics companies. And (as I tell people) he may be my brother, but he is the best analyst I've ever worked with.
The discussion centers around a recent eMarketer survey on measurement and cross-device attribution. This article exposes a dramatic disconnect between marketing priorities and capabilities of both very simple and very complex issues.
Ben brings his perspectives on data, targeting and Google Analytics. How much information about you and your browsing behavior is available to companies? Beyond that, Ben informs us of other targeting data, of which you may not be aware, being used to personalize ads and website content specifically for you.
We discuss some of the limitations of Google Analytics, but also the benefits of this free service. Ben answers the question of how to know when you've "outgrown" Google Analytics as a service and need to upgrade to a paid analytics solution.
If you would like to know more about Ben, you can visit him at 2nd Beach Strategy.
Featured Guest:
Ben Bailey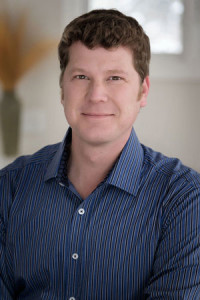 LinkedIn: Ben Bailey | LinkedIn
Website: 2nd Beach Strategy
Listen to Ben Bailey on another episode: