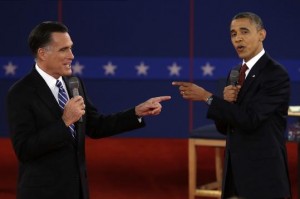 There's no denying that the 2012 election has been full of strategic digital marketing campaigns. From the YouTube ads to the promoted Facebook posts, you're probably tired of seeing Obama and Romney plastered across your computer screen, your smart phone and your iPad.
Not to mention your friends who have been Tweeting incessantly about binders full of women, Obamacare, and anything and everything to try to convince everyone else that who they're voting for is the best choice.
So you might be thankful that tomorrow is Election Day and you'll be able to continue living your life "ad-free." But the truth is, your business can learn a lot from the 2012 Election and how digital marketing helped both party's utilize their current followers, and convert the undecided to loyal voters.
1. Know Your Message
We can all recite each party's running slogan:
Obama – "Forward"
Romney – "Believe in America"
Even if you couldn't recite both slogans, you probably know at least one of them. Sending a clear message to your audience is vital. Make sure that your "about" page on your website and all social media channels are filled out. If people don't know who you are and what you're all about, they aren't going to become loyal customers.
Having a slogan or mission statement also helps your brand stick in the minds of your audience.
2. Know Your Audience
Romney and Obama gather data on all of us in order to figure out what ads we should be seeing. For example, a self-employed 30-something mother will see a different ad on YouTube than the 50-something unemployed male.
While most businesses do not have the access to the kind of data the candidates have, you can still conduct surveys, hold focus groups and explore Google Analytics, and social media Insights for more information on the people who follow your brand.
Knowing your audience is key in your online marketing strategy. If you don't know your audience, your messaging will not reflect the kind of content that your audience will benefit the most from.
3. Leverage Loyal Customers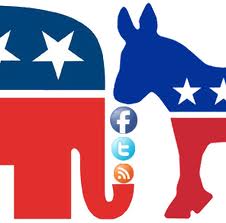 When Barack Obama announced that he would be running for president in 2008, he launched a huge social media and internet marketing plan. Some said that that strategy alone helped him win the election to John McCain, who barely had a presence online.
Fast forward four years, and President Obama already had millions of followers online that he could use to build an even larger audience this time around.
Using current customers who believe in your brand for testimonials and interaction on your social media channels will help others see that you are engaging with your audience and that you care about what they have to say. A message or testimonial coming straight from the customer's mouth goes a long way.
4. Be Consistent
From the font and color choices to the logos and photos, Obama and Romney are consistent across all channels including TV, print and internet.
When you are creating your internet marketing strategy, make sure that the same logo appears on your Facebook,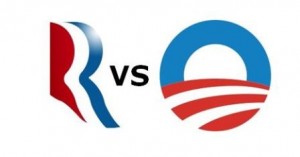 Twitter, LinkedIn, Pinterest and website. Make sure that you have your CMYK/RGB codes so that you are using consistent colors. Make sure that the voice of your brand remains the same. And pay close attention to who is running your site and social media channels, making sure that they have a grasp on your messaging and voice.
5. Research
In an SEO infographic published by Rise Interactive, the importance of keywords and an SEO strategy for the 2012 election is evident. Each candidate ranks for different hot button keywords surrounding the election including healthcare, taxes and job creation. For some terms, Obama's site does better. For others, Romney's. This means that each camp has taken a lot of time to optimize for keywords to make sure that their candidate outranks the opponent in the search engines.
It is important for your business to pay close attention to keywords and optimize for relevant terms that can help your search engine rankings. Roll up your sleeves and do the research!
Having an SEO plan is essential to any internet marketing strategy, and is the difference between converting a customer or losing one to a competitor.
Above all else, remain truthful and honest to your customers. During an election, it's hard to sift through all of the junk to find the truth. Don't make your followers do that. Always deliver a clear message and practice exceptional customer service.
Oh, and never bash your competitors…Even if you do have a better product or service than them.